Things to UPLOAD to your PROFILE
RSA Certificate (Bar Runner & Cashier positions. Not needed for stockers.)
Photo of your ID
CV or resume
Tax File Declaration (see below)
Signed employment agreement

(see below)

Profile picture
Dept of Health Infection control training
Watch BOTH the below videos.
Video 2 – PSC Liquor Licence
Please download and read the Fair Work Casual Employment Information Statment. See below. 
COVID Training
You need to complete the free online training course and upload it to your profile
Dept of Health Infection control training– Click here
ADD THIS TO YOUR PROFILE.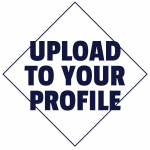 CHECK YOUR PROFILE HAS THESE THINGS
RSA Certificate
Photo of your ID
CV or resume
Tax File Declaration
Signed employment agreement

Profile picture

Dept of Health Infection control training



KEEP AN EYE ON YOUR EMAIL
Once you have done the above 5 steps above your profile status will change from "Unprocessed" to "Available".
AVAILABLE
When your status is AVAILABLE it means your profile has been activated and you can register for shifts, putting yourself on the roster. It's as easy as that!